The ACB today announced the 12 referees who will attend the 82nd edition of the Copa del Rey Basketball, which will be held from 15 to 18 February in Las Palmas de Gran Canaria.
We provide you, sorted by number of editions of Copas del Rey to which they attend (including this one), the list of colleagues who will referee the matches in the Gran Canaria Arena: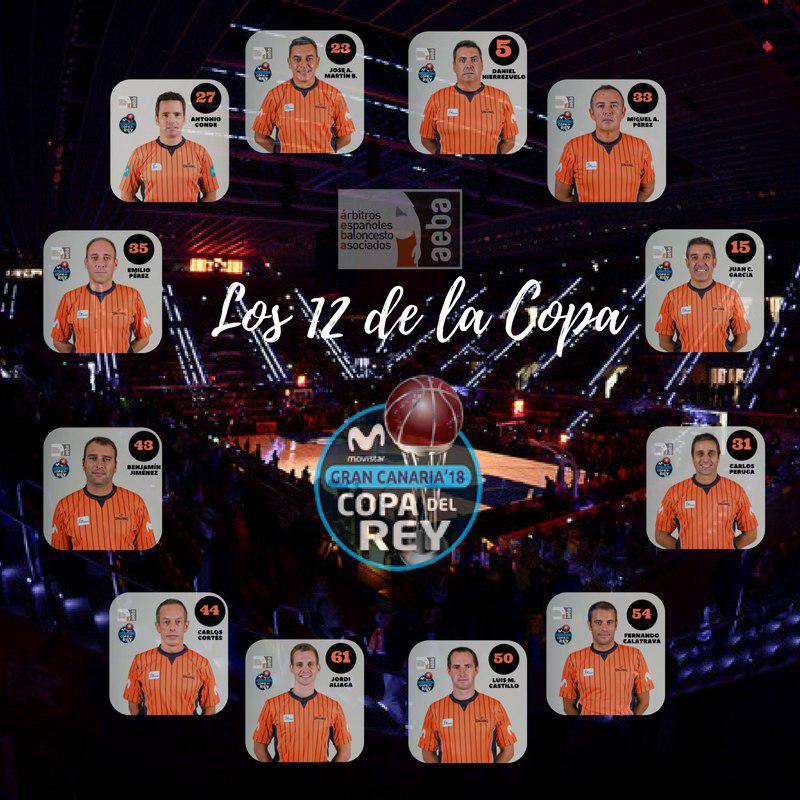 José Antonio Martín Bertrán:

23 editions.

Daniel Hierrezuelo:

20 editions.

Miguel Ángel Pérez Pérez:

15 editions.

Antonio Conde:

15 editions.

Emilio Pérez Pizarro:

13 editions.

Juan Carlos García González:

12 editions.

Carlos Peruga:

9 editions.

Benjamín Jiménez:

9 editions.

Carlos Cortés:

8 editions.

Fernando Calatrava:

5 editions.

Luis Miguel Castillo:

1 edition.

Jordi Aliaga:

1 edition.
We want to emphasize that in this Copa del Rey the debut of Luis Miguel Castillo and Jordi Aliaga will take place, and that the colleagues who will carry more editions are José Antonio Martín Bertrán (23) and Daniel Hierrezuelo (20).
Good luck to them all!!