On Sunday, October 22, in the match UCAM Murcia – Valencia Basket, our associate Miguel Ángel Pérez Pérez arbitró his match ACB número 600, remaining far his debut on September 4,1999, with Llamazares and Artega of companions.
In the interview carried out by ACB, Miguel Ángel comments that "it is a pride to be so many years and maintain a good level in the best league in Europe", assuring that he continues without obsessing about the brands because he believes that the important thing is to continue making the way, with work, with professionalism and with the same illusion of the first day.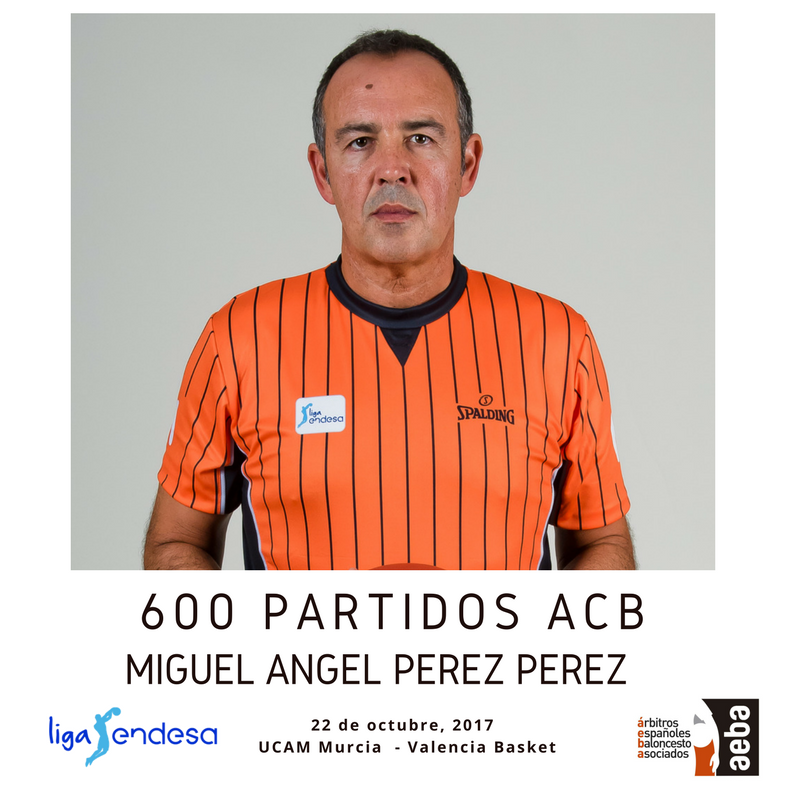 Our colleague also points out that arbitration has evolved "fundamentally in the individual work we do. It has improved a lot qualitatively and quantitatively, as has the arbitration department. To both referees and department, the new technologies have allowed us to advance more and better in our training and improvement ".
For him, an umpire must have "honesty, justice, companionship, preparation and work… and do what depends on you, not think about what depends on others."