First of all, tell you that the Associate Basketball Referees Association (AEBA) is made up of 34 referees from the Endesa League.
Last September, specifically on the 20th, from AEBA we jumped to social networks, starting with Twitter and Facebook, with the intention of bringing the figure of our associates to the world of basketball.
On October 4 we expanded our presence in social networks, the day we started publishing at Instagram.
The main objective that moved us to do so was to bring the figure of the professional referee closer to the basketball fan, so that they could see us as accessible and normal people, as well as one more sportsman in the basketball world.
The reception of our arrival to the social networks, after the first month of life, has been quite positive, with many followers who are interested in the referees and the activities of AEBA.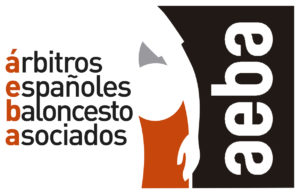 Another measure that we had pending was the creation of a website, in which we also reflected everything related to our partners and the world of basketball in general, and arbitration in particular.
Therefore, I am pleased to announce that today we are launching the website of AEBA, being able to follow us on https://arbitrosaeba.com/.
On Twitter and Facebook you will find us at @ArbitrosAEBA, and Instagram: @arbitrosaeba.
Our greatest desire is to make more visible the work that we referees do every day, and to be seen as ordinary people who have an illusion and a passion common to many people: the BASKETBALL.
Receive a cordial greeting
Daniel Hierrezuelo Navas
President AEBA