A few weeks ago, the official match debut of the Liga Endesa was made by the referees who achieved the promotion to the ACB last September.
The 5 referees, coming from the Competitions organized by the Spanish Basketball Federation, who managed to reach it were the following:
Esperanza Mendoza Holgado
Alfonso Olivares Churches
Arnau Padrós Feliú
Alberto Sánchez Sixto
Javier Torres Sánchez
In every match where a debut took place, and complying with tradition, the first-time referees received a souvenir from their team-mates.
On October 1, in the match San Pablo Burgos – IIberostar Tenerife, Carlos Peruga and Sergio Manuel gave it to Javier Torres.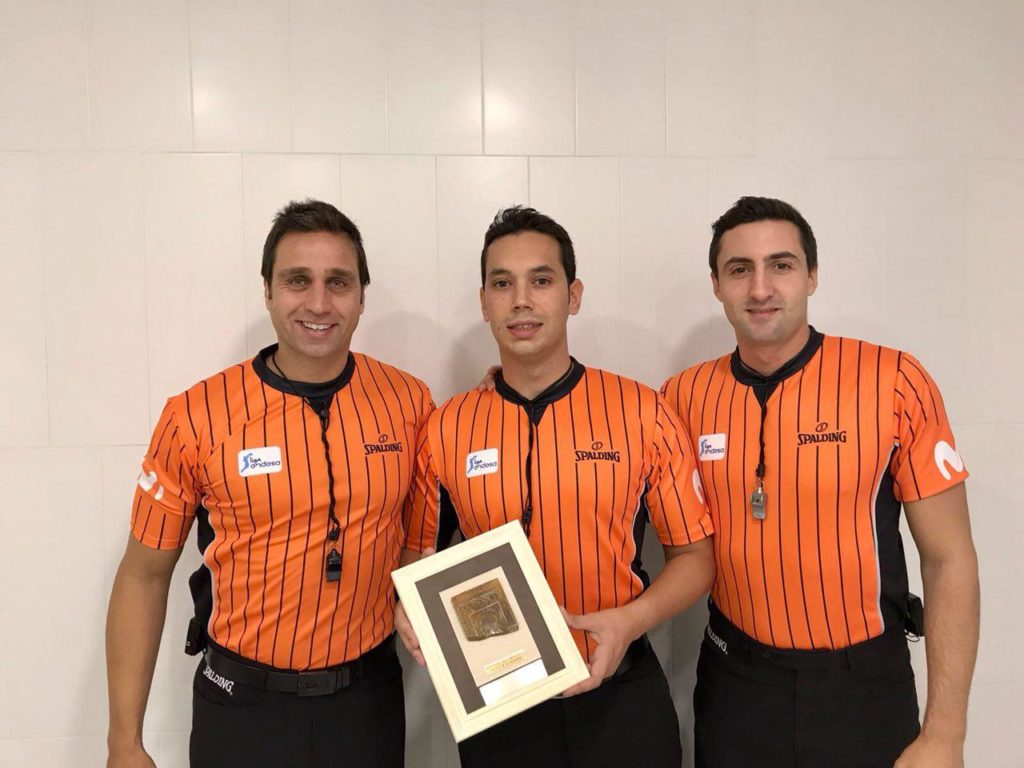 And Alfonso Olivares received it from Daniel Hierrezuelo and Rafael Serrano, in the Herbalife Gran Canaria – Gipuzkoa Basket.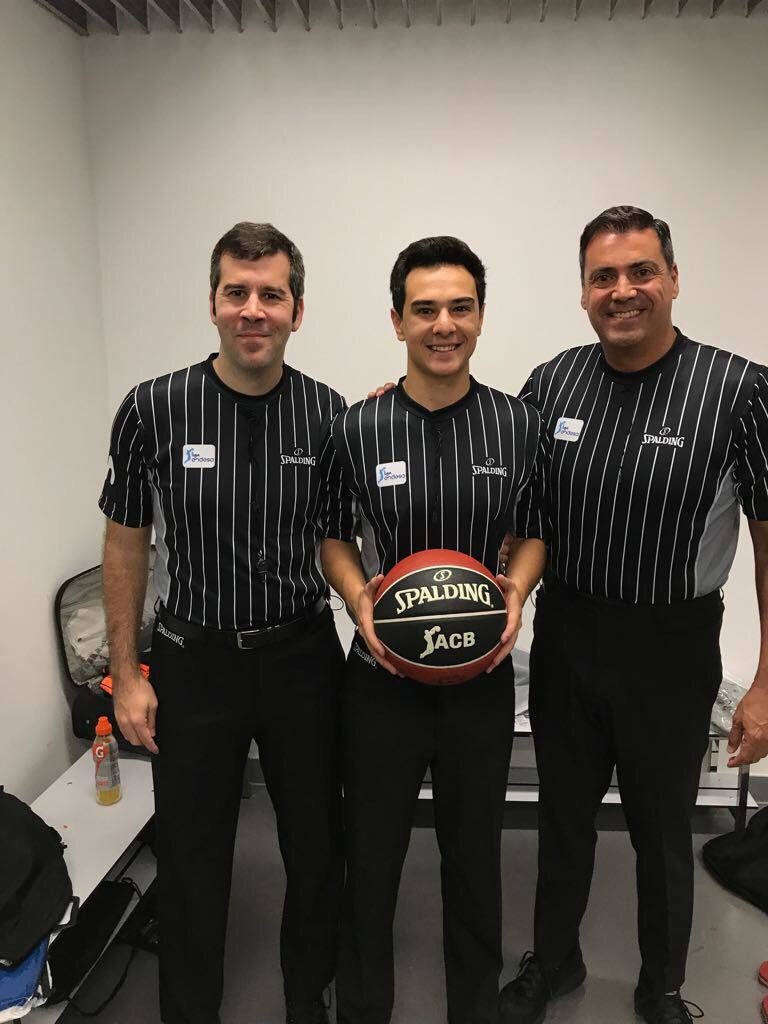 Alberto Sánchez Sixto, who made his debut in Morabanc Andorra – Montakit Fuenlabrada, received the memory of his companions Juan Carlos García and Sergio Manuel.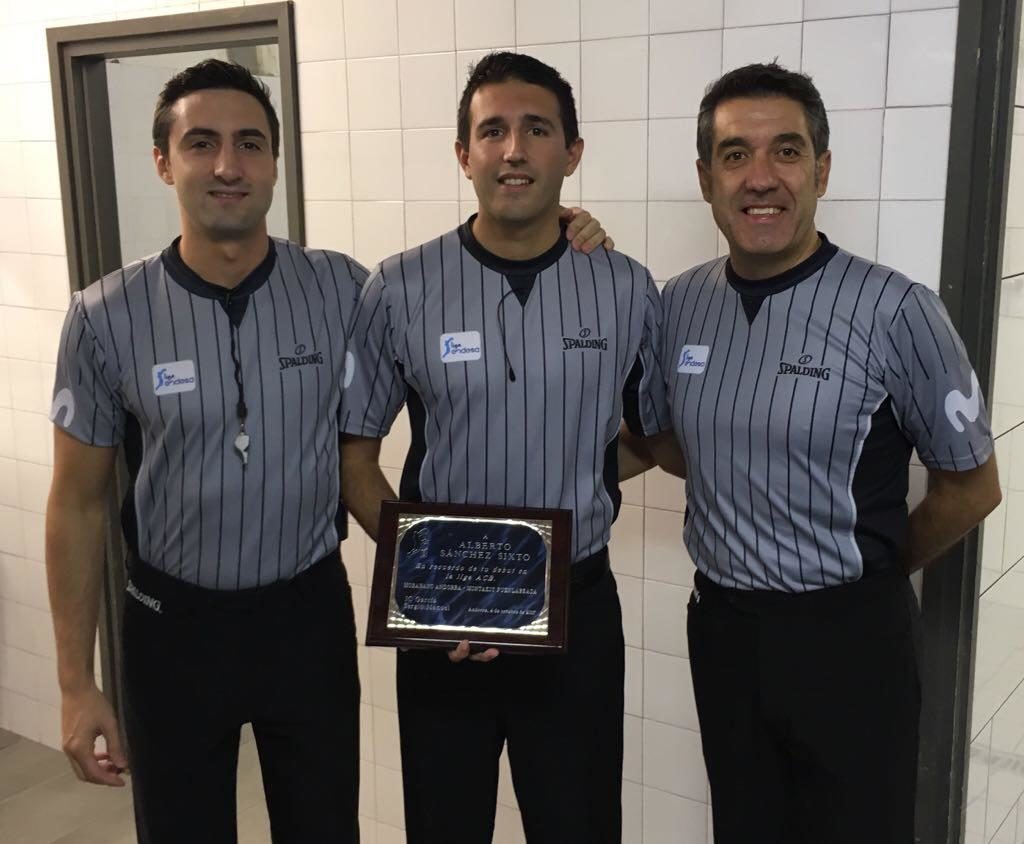 On October 5th, Arnau Padros Feliu made his debut at Divina Seguros Joventut – FC Barcelona Lassa, receiving the memory of Martín Bertran and Francisco Araña.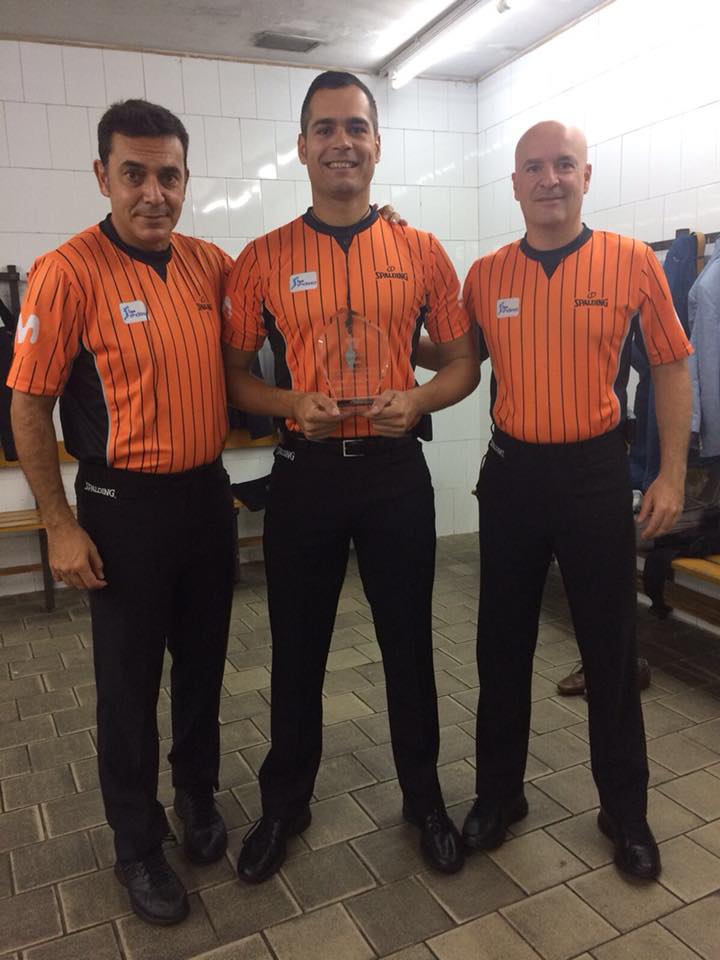 And finally, on 8 October it was Esperanza Mendoza's turn to make her debut at Real Madrid – Tecnyconta Zaragoza. He received the memory for his debut of his comrades Fernando Calatrava and Francisco Araña.